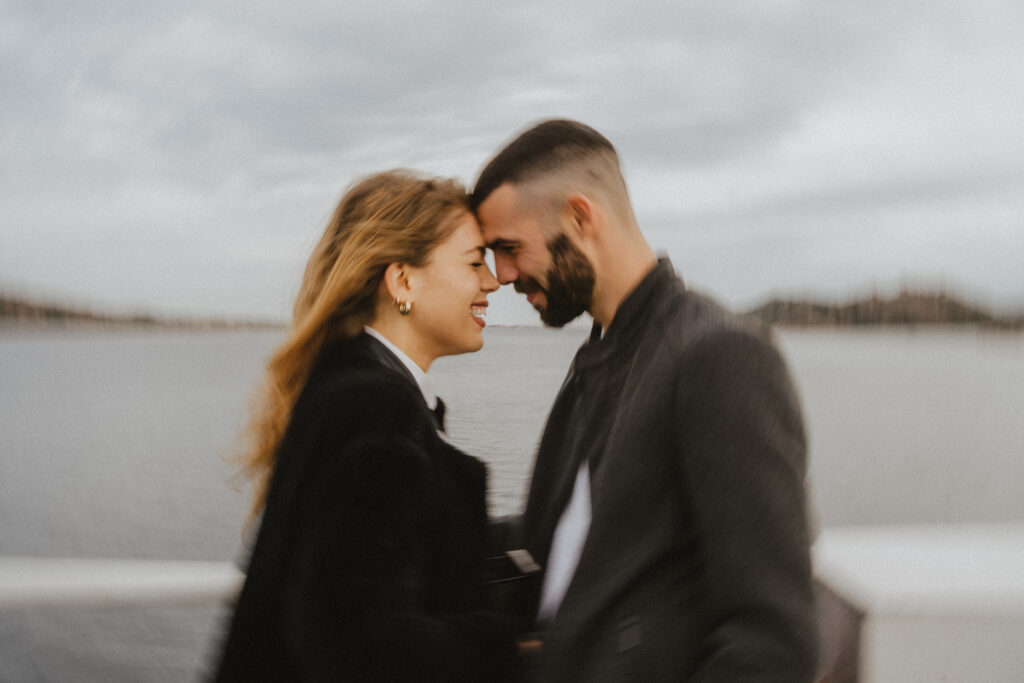 In questo progetto abbiamo dato la nostra visione più profonda di tutto questo senza dimenticare la tradizione a cui siamo legati.
The knowledge of the technique has allowed us to enclose in our photographs the dreamy idea of love, feeling within our photographs allowed us to express the concept in three keys dear to us.
The narration of the journey as idea of sharing, home for its intimacy and marriage as classic concept of union.
Analog photography is the tool that has allowed us to draw a common thread in the narrative, and again, sharing of a tool that allows us to express a bond between two people.
Finding yourself next to each other, enjoying a good coffee, sharing a laugh, experiencing the same intimacy that accompanies everyday life and then wearing tradition.
A moment to exchange the promises we make at any time of the day with the person we love.
This project was created together with industry professionals, whose collaboration has made all this possible.
A special thanks to those who believed in our vision and helped us in the realization of this project:
Emiliana Sancamillo for make up care | Biancavorio wedding planner and her staff for coordination and organization
Niko Veccia for air beauty | Cascioni Eco Retreat for the location
Paolo Casalloni  for flower care | Kiara's Cakes for the wonderful desserts
Simone e Alessia who posed with great professionalism for us.